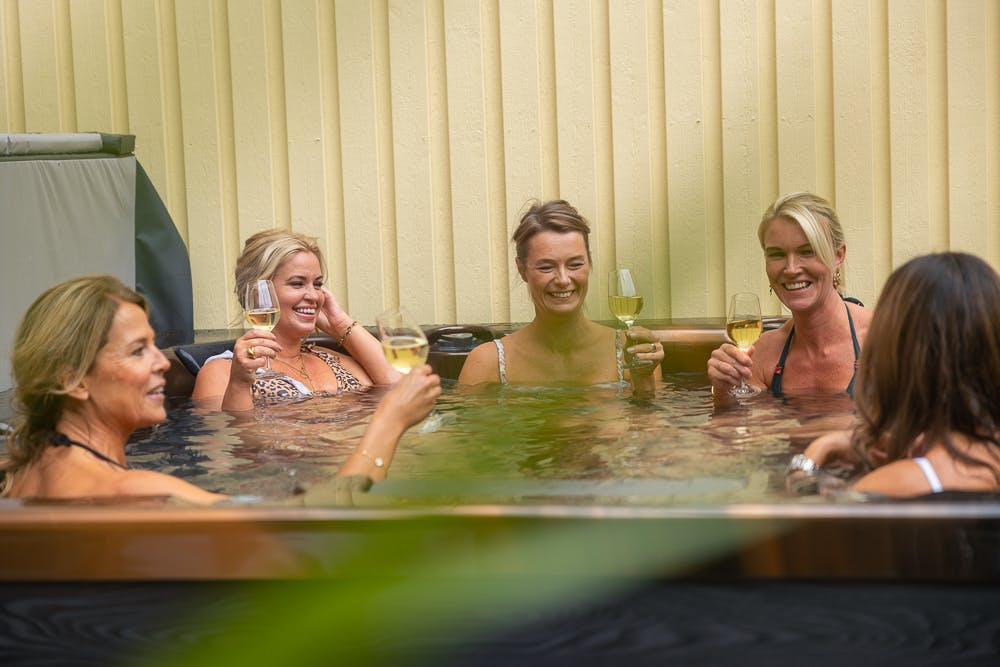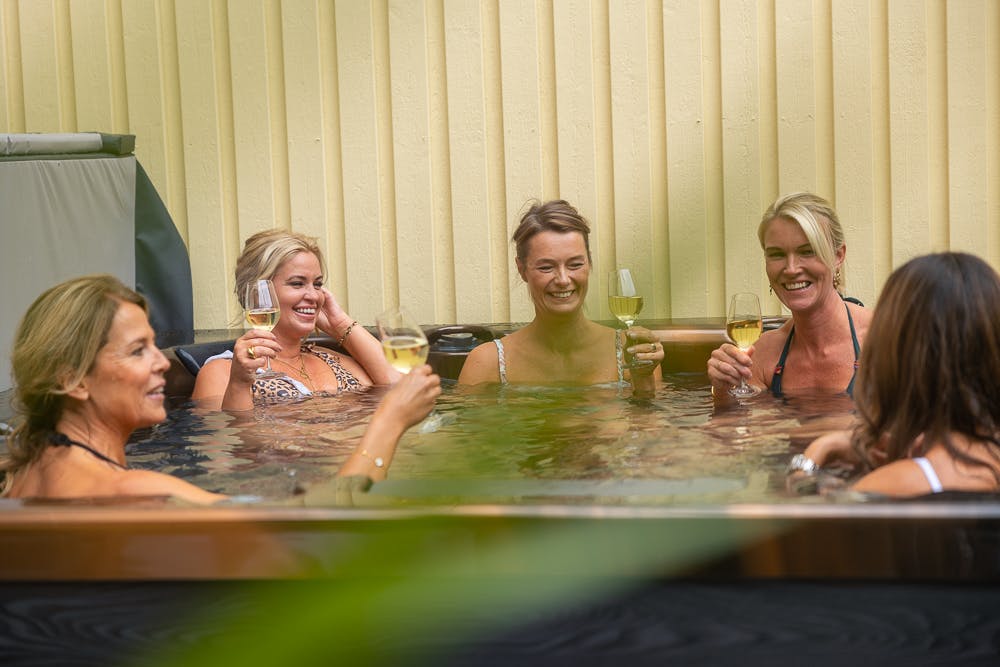 Gula Villan
- A hotel within the hotel.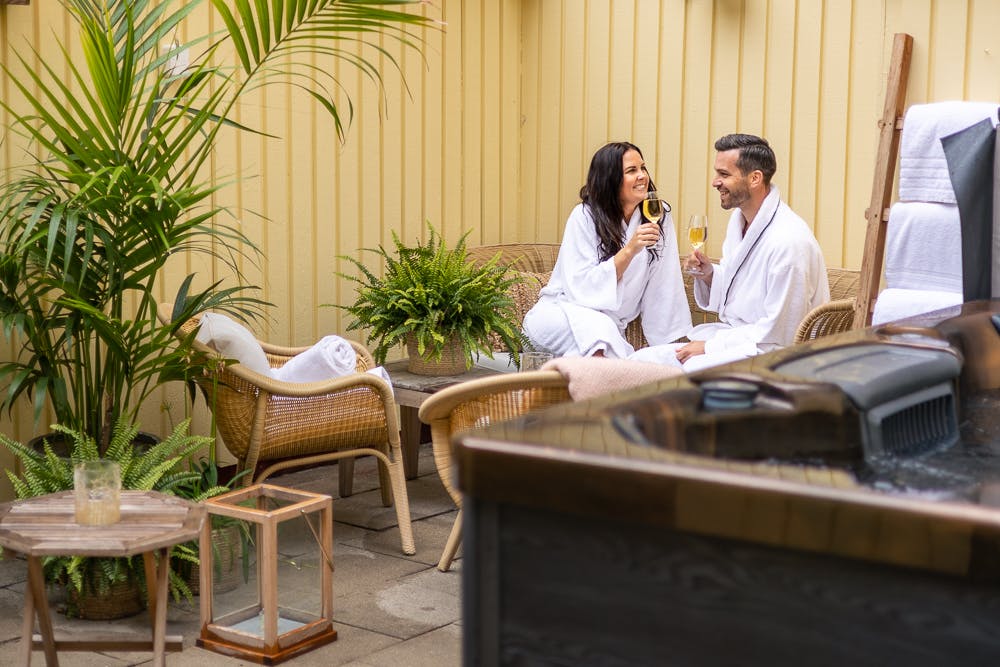 Gula Villan is a connecting building to the hotel which is available to book as a unit. Perfect to book for the small conference, the friend group or the big family. 
While staying at Gula Villan you still hace access to all the hotel offers. Such as bar, bistro, café, flower- and interior shop, gym, coworking, rooftop bar and much more.
So it is almost like living at two hotels at the same time…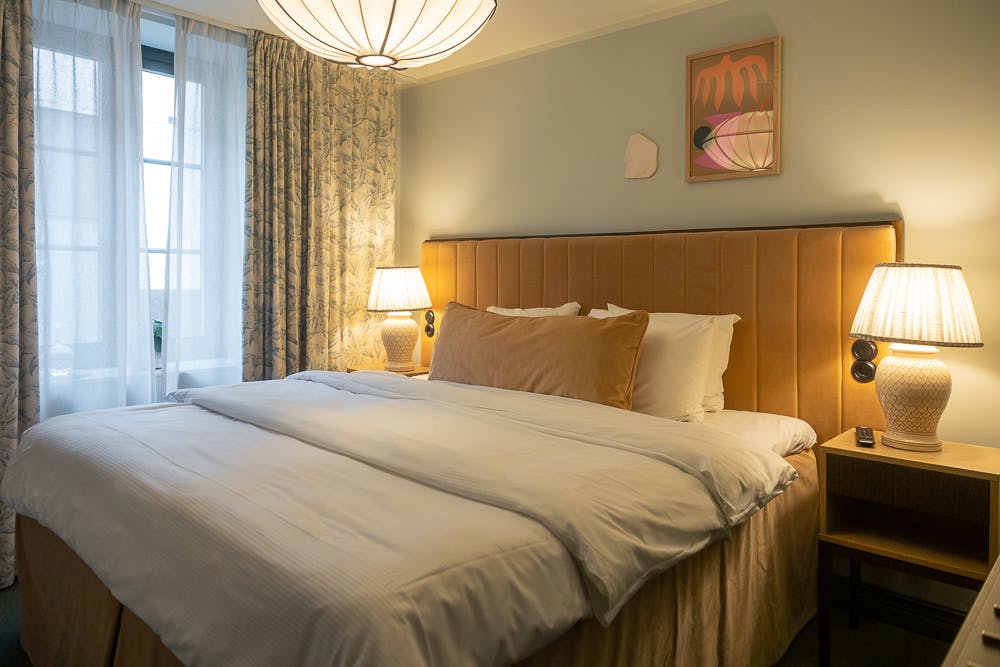 with heavenly comfortable beds and fluffy pillows that promise a wonderful night's sleep.
All rooms are equipped with private bathroom, tv, iron, iron board and a desk.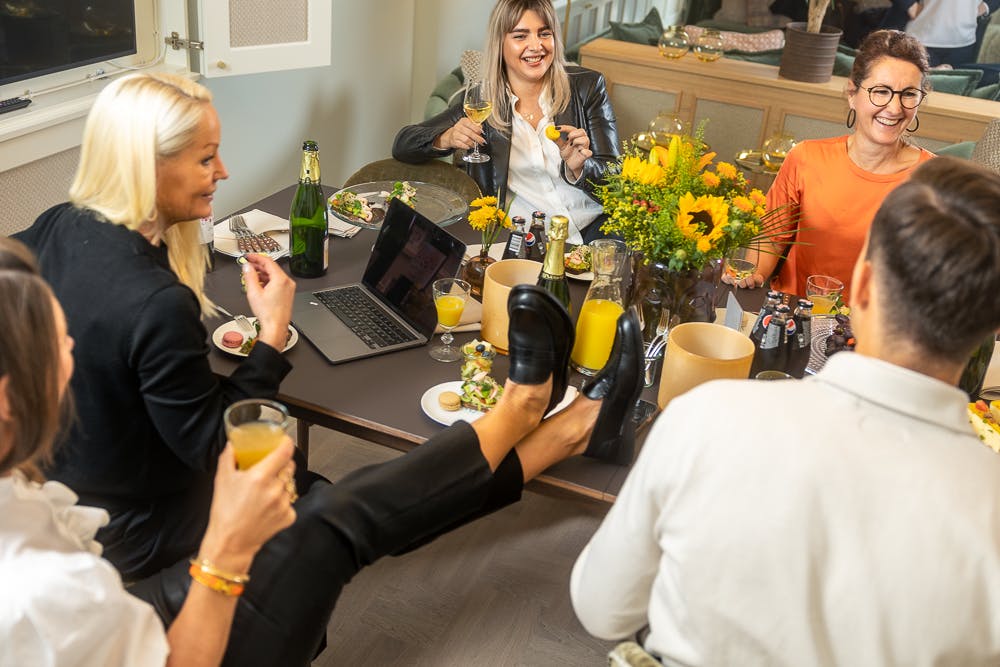 Upstairs in the villa you will find our relaxation area. You who rent the villa get exclusive access to the relaxation during your stay.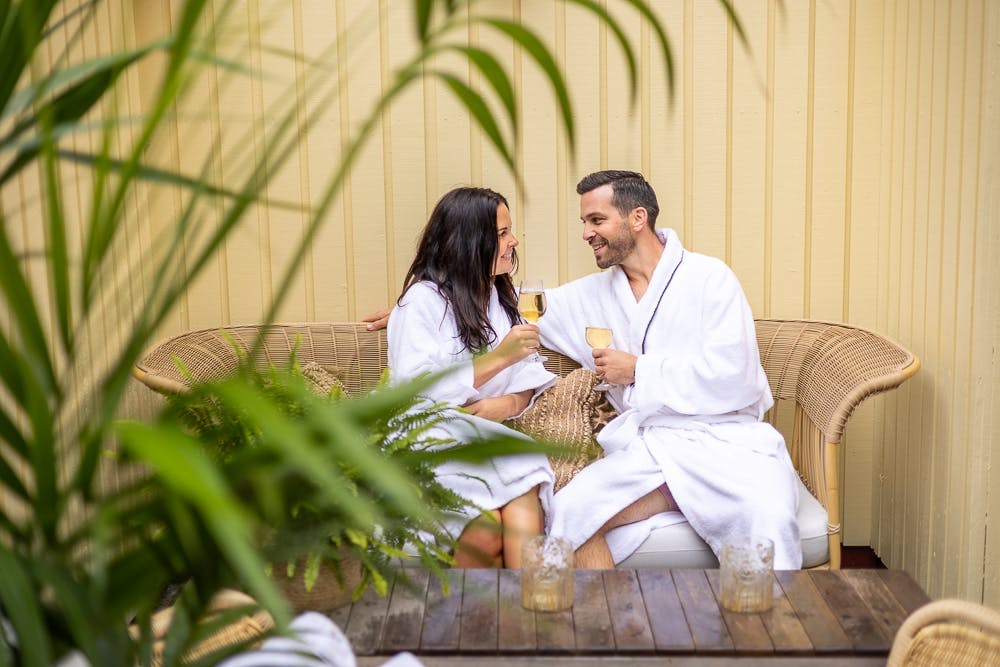 The relax area consists of a sauna and a spa bath located in its own small courtyard. During the relaxation, there is the possibility of both food and drinks.